Sigma provides a straightforward way to add your company logo to your reports. You can make this a default setting in your reports, and the logo will be shown in the upper right-hand corner of all reports.
Click on the Reports tab in the tool bar, then click on Settings. In the Edit report settings dialogue box, click on the Logo tab and browse to the logo file you want to use. (*.jpg and *.pdf are the default file types but *.png also works.) After selecting the logo file, click on OK.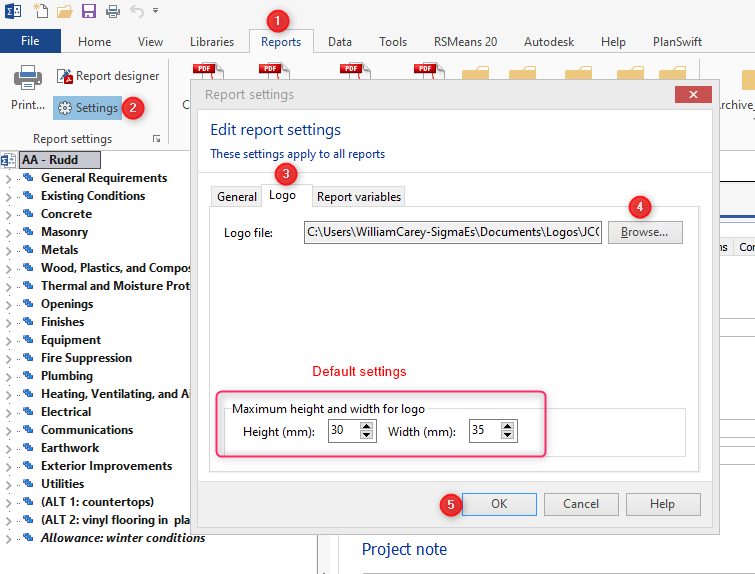 We recommend that the default settings for height and width be accepted. Also, it is sometimes necessary to reset report variables before the logo will show. If you need to reset the report variables, return to the Settings window, click on the Report Variables tab, click the Reset variables button, and then click OK.